Durga c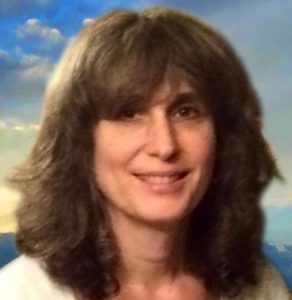 ompleted a BA in Child Development with certification in pre-school and primary school Teaching  and graduate study in Education and History of Medicine.  Her experience includes Developmental Assessment for research in Cognition, Education and Medicine.  Durga is licensed as a Spiritual Health Coach.  She is certified as Quantum Health Coach, and a specialist in Biofeedback, Stress Management and Pain Management.  She is also certified as a basic multi-dimensional master in New Paradigm Multi-Dimensional Transformation®, a Reiki-derived technique. Durga works with A Course In Miracles, Mindful Self Compassion, Wholeness Energetics® and Foundation Integration Technique® (F.I.T.), systems for connecting with spirit, cultivating compassionate awareness, and engaging consciousness for overall well-being and spiritual evolution.
Since 2007, Durga has maintained Quantum Breakthroughs, a business offering consciousness empowerment training with advanced bio-energetic support to help clear the way for those aiming to heal, manifest, and evolve.  She additionally directs three community services that welcome all, free of charges and conditions.  Throughout the Northeast since 2000, Durga has led kirtan, an ancient, meditative, heart-opening, yogic singing practice for expanding consciousness.  In 2009, she initiated Sweet Miracles to empower spiritual healing and taking action for personal and planetary peace. In 2014, Durga launched a program to bring peace to the dying, Healing Mantra for the Soul.  
See the Quantum Breakthroughs mission for an overview of Durga's orientation, practice and service.
Durga weaves together many threads in the Quantum Breakthroughs ap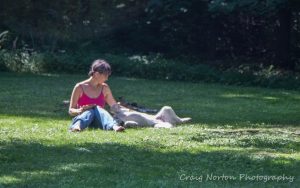 proach, a self-directed process for working gently with health and evolution by engaging spirit, aiming the ind and empowering consciousness to release self-limiting patterns.  She trains people to nourish their energy, relax into intuitive awareness, shift into peak states of consciousness and harness lifeforce energy for goals in alignment with their true nature and purpose.  Durga's goal is to facilitate the experiencing of who and what we are at heart, beyond mind, and she joyously refers to this process as one of 'non-conceptual change'.  She humbly regards this work as one of many routes into genuine expression, authentic connection, and harmonizing action with the highest good for the expansion of compassion, consciousness and peace in the inner and outer worlds.
See some of the inspiration and resources that inform Durga's approach.