Here are glimpses of what private clients have accomplished with Quantum Breakthroughs. Read on for more comments on our Unique Approach, Health & Well Being for humans and animals, Calm & Ease for humans and animals, Career & Learning, Success & Prosperity, Personal Growth, Life Purpose & Joy , Intuition, Creativity, Knowledge & Consciousness, and Relationship & Love — Inner & Outer Connection.  Schedule a private session to experience for yourself the power of aligning spirit and intention!

"I feel a lot better! The fear and anxious feelings have really subsided, a huge relief. My neck and knees feel incredibly better. My chest no longer feels heavy with emotion and grief. My trust is in your competence combined with your ever-present sweetness and compassion, skill, knowledge and understanding. Your work has made such a difference in a short period of time! Thank you SO very much; I appreciate you immensely."
"Durga is a spiritual warrior using technology and intuition to re-align body, mind and spirit. I am grateful to have found her!"
"Two days after surgery the area was red, sore and swollen. I got phenomenal results: the inflammation went down by 90%!"
"I sleep deeply after my sessions."
"It's about applying the science of quantum physics and directing the energy of spirit to combat stress in a crazy world and construct a realty that makes sense. It's like wiping stress off of my hard drive with a computer virus scan and re-programming my circuits with an energetic massage that puts my body, mind and spirit in sync. Confusion, pain, limitation and fear seem to dissolve.  I get insights that help me create new scenes for my life, and I get to walk into my own movie. I'm loving the thrill of fresh adventure … and getting to come home to the real me."
"My house was on the market for 3 months.  I came to Durga to work on the intention of selling it.  She helped me release doubts that were in the way and I left with confidence and resolve.  Within 48 hours I had my first offer.  The house sold!"
"Our dog has a long history of allergies, demodex mites and arthritis.  Durga's sessions have helped boost her immune system, keep the mites in check, and keep her more comfortable during periods of acute joint pain."
"Thank you so much for the remote Wholeness Energetics Plus healing session. It was easy to follow your direction and meditation. I feel so much better. NO physical pain❣ Emotions are balanced. And I feel much more grounded. I am so grateful for you."
---
Unique Approach
"I find Durga's spiritual and health coaching helpful and empowering."
"Durga holds my child's best interest in her heart.  She delights in learning about his interests, needs and issues.  Her coaching style is attentive, playful and sensitive to his nature, development, and timing.  Durga respects our family values when coaching."
"Wholeness Energetics has to do with soul, identify and moving. It's like a scavenger hunt with instructions! The Light meditation was playful and fun. Thank you – we brought me home."
"Wholeness Energetics Plus works! My body, mind and spirit feel totally improved. Thank you so much, Durga, for your devotion to Spirit, your dedication, attentiveness and thoroughness. You are a careful, precise and methodical researcher and diagnostician who extracts the important relevant information. You helped me heal in ways magical and mystical yet altogether practical. Honestly, it was simple curiosity that inspired my purchase of your 3-session package. It never even occurred to me that my self was experiencing a malaise. Not only was this assuaged after only 2 sessions, my breath and Spirit voice were released and free to resonate. Thank you, thank you and thank you again."
---
Humans: Health & Well-Being
"It was wonderful to work with you at the Soul Light Expo! I was surprised how your careful questioning and muscle testing for verification helped me identify a core issue that has held me back from expressing my needs. I'm using that awareness to temper my reaction to thoughts and conversations that come up in my daily life in a positive way. My "right side below the waist" issues have improved dramatically. My right hip was injured in an accident 30 years ago and have been dealing with issues in that area ever since. I'm still processing some hip stuff but the edema that plagued my lower leg and foot is simply gone."
"Thank you so much for the remote Wholeness Energetics Plus healing session. It was easy to follow your direction and meditation. I feel so much better. NO physical pain❣ Emotions are balanced. And I feel much more grounded. I am so grateful for you."
"I am feeling so much gratitude for the work we are doing and results that are quite obvious! For example, regarding my goal of reducing inflammation.  This is the first time I can remember my legs do not hurt when I touch them.  My body literally feels different to the touch – softer and not so rigid and inflamed.  Amazing."
"Over the last ten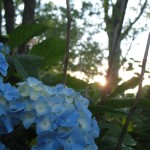 years I've had hereditary macular degeneration in my eyes.  I have plaque on my macula and problems with night blindness including during low daylight, and with bright lights.  Before my session with Durga, things seemed to be worsening.  When it comes to healing any condition, I believe we have the ability to heal ourselves, through positive attitude and affirmation.  So my goal was: "I realize Self.  I have clarity of physical and spiritual vision."  One week later, I observed something very surprising.  Usually I'm unable to see much of anything at night in the dark.  But one night I got up at 3:30 AM to "feel" my way into the bathroom.  As I walked back into the darkness of the bedroom, I was able to see the clock on the bedside table and actually see the time!  This was without my glasses on!  I believe the session work you did is working.  I look forward to the next session!"
"With Durga's monthly balances and coaching my pre-menstrual times are much easier – I eat better, I sleep better, and I'm much less fatigued, agitated and moody."
"My right eye hurt after an eye exam and was sore for days.  The pain was mostly gone in one session!"
"I used to get colds for days, and symptoms for weeks.  Now I come in for a session when I feel a cold coming on, and I pretty much recuperate overnight;  the cold doesn't develop further, and I get back to my life without missing a beat."
"My 94 year old mother had stopped eating and we were thinking it was the end. Durga came to our home in December and did Get Clear! sessions – for my mother, me, and the other care giver. She did a fantastic job with each of us individually and the energy in the house was different. My mother suddenly became present and looked straight at Durga; she was visibly moved, touched by her work. She then began eating again and got kicked of of hospice care. It's now March and she is once again going strong!"
"I tested positive for high-risk HPV, the human Papilloma virus, and on the Pap ASCUS test for pre-cancerous cervical cells.  My goal was to release these conditions, and I came for a few sessions. I got excellent results:  I re-tested negative for both conditions!  The doctor's letter said that the irregular cells had repaired themselves and returned to normal and that the high-risk HPV had resolved.   And I saved between $400 and $700 for a colposcopy I didn't need!   All great news!"
"I've recovered from gastrointestinal bleeding through this work."
"My bladder felt irritated like when I'm about to have a urinary tract infection.  The irritation went away immediately with the session, it's been 2 months and I've been symptom-free."
"Two days after surgery the area was red, sore and swollen.  I got phenomenal results:  the inflammation went down by 90%!"
"I was very anxious when I broke my foot and the doctor told me to stay off it for 4 weeks. Immediately after my session, I felt uplifted.  I noticed that my overall emotional resilience had greatly improved.  I was able to walk on in just 2 weeks. I'm amazed at the fast recovery!"
"I pulled the quadratus lumborum muscle in my back lifting furniture at work.  The physical pain was so bad that I could barely bend over.  I was stressed out, not knowing how badly I injured myself and not knowing when I could get back to work. Durga did a session and I made a miraculous recovery.  The next day I was psyched to be back working and virtually pain-free."
"I'm a musician.  My dominant arm was in pain and stiff for 15 weeks.  In just one session the pain lessened, my arm loosened up, and playing was easier."
"One session relieved the pain in my back."
"I had back and chest pain with inter-costal neuralgia.  Every move hurt.  I didn't want to do anything but rest.  I felt I'd never recover.  I awoke the day after a distance session with remarkably less pain.  I was thrilled to be able to move, and relieved to know I could heal.  The pain was no longer continual.  I started doing everyday things and improving steadily."
"I suffer with intermittent lower back pain.  With the stress of driving and carrying for music gigs, I was experiencing significant back pain and fatigue.  After my session, I had complete relief. The back pain was gone.  I was energized. I had a great night's sleep and I woke up feeling physically normal!"
"A few big changes have occurred since our Get Clear! session last week. The constipation issue has fully resolved — huge for me! Not sure of the exact feeling – if I feel better, more confident, more clear, but it's a good one. I feel "lighter". I had an incredible week for communication — 3 interactions that could have ended in broken ties all went very well and resulted in positive growth and movement for all parties involved. I also had an opportunity to explore the issue that I brought up about my mother "choosing" other people over me. It happened again this weekend, and it upset me, but I was able to let it go and enjoy myself and my children without it interfering. I truly accept her choice, which I haven't in the past.  Thank you!"
"I've had severe reactions to anesthetics. I had one session for the goal of minimizing the amount of anesthesia needed for surgical procedures. It helped me relax enough to get through a pre-surgical procedure with just ice. I had another that helped me relax so deeply, less chemicals than usual were required."
---
All Creatures: Health & Well-Being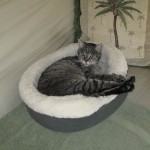 "Our 9-year-old dog had a 3-inch bone tumor removed from his lower jaw.  The biopsy indicated it was benign.  A year later it came back, and the vet said he likely had only a few weeks to live.  Durga worked on him with biofeedback. He lived for another year and a half!"
"My 16-year-old cat has been suffering for years with constipation and small hard stools.  I tried slipping remedies into her food, which she wouldn't eat.  I kept things moving herbally, but recently the condition got much worse.  Durga gave Kitty a session. Her coaching was insightful and she educated me about the role of pro-biotics in balancing bowel flora.  I'm so grateful and pleased to report that Kitty is doing much better with regular stools."
---
Humans: Calm & Ease
"After one visit, I completely released anxious feelings about finances during a major transition."
"I was feeling anxious and stressed about school.  I had a headache and it felt like there was something in my chest, making it hard to breathe.  Durga helped me center with coaching, breath work, and biofeedback.  The headache is gone, the heaviness in my chest is gone, I'm breathing easier, and I'm ready for sleep!"
"I've reached THE BEDROCK of relaxation."
"Getting to sleep and sleeping through the night was impossible for weeks.  I felt exhausted, unfocused, agitated, downhearted and unable to do much, so I kept to myself.  I had a session while I focused on relaxing.  The shift was profound.  I got very calm, fell right to sleep and slept through the night!!  I feel like myself again — balanced, clear and positive. I've got energy to be productive, and to connect with others!"
"Our son was having intense nightmares and waking us up regularly at 3 AM crying or screaming.  We were all feeling sleep-deprived and it was really stressful.  After Durga's session, the nightmares stopped immediately and the whole family got back to sleeping peacefully through the night!  We also got tools we can use on our own if it happens again."
"I was under a lot of stress regarding a community event I was helping to plan. I felt others were not pulling their weight and more was falling on me than I could happily handle.  Five days before the event I woke up with acute pain on the right side of my jaw.  The pain made it hard to bite or chew and radiated to other areas of my head, and it continued after the event. The next day it became even more acute and was causing pain in my right ear, and I thought I must have a sinus infection. I also wasn't sleeping well during this period. Durga did a short session for my goal of releasing jaw stress and stress related to anger, negativity and insomnia.  That night I slept really well for the first time in a week. The next day I awoke to find my jaw relaxed and pain free. What a relief!"
---
All Creatures: Calm & Ease
"My 18 year old cat was crying all day and not eating.  My nerves were shot and I was at wits end.  I didn't know what to do for her.  I don't want her to suffer. After Durga worked on her, my cat calmed down and rested well through the night.  So did I!  This morning I had to ask 'who is this cat?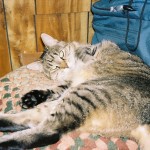 ' because she jumped on the bed and started purring!  She was a different cat — no crying at all.  She ate breakfast and was ba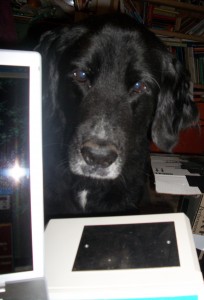 ck to the normal morning routine, sleeping in the closet.  Durga educated me about the kinds of conflicts animals and their people can experience involving loyalty when animals near the end of their lives.  Her coaching helped me surrender to the Divine plan for life and death and calm my mind to help my cat be calm too.  I feel hopeful and grateful."
"Our dog Molly's nature is playful and sweet. We adopted a second boisterous dog, and Molly became distressed — growly and aggressive.  After a year, her physical health also declined. The first session revealed negative emotions that appeared intertwined with her conditions.  Durga worked to release this stress. We also worked together to come up with proactive strategies to counterbalance triggers and buffer her personal space.  Molly responded well to the session and the extra TLC.  She relaxed and became more like her old self.  And she treats Durga like one of the family – cuddles, kisses and all!"
"I am a shepherd. My oldest sheep, who was the flock leader, was in the last stages of pregnancy and was not doing so well. Her lungs were congested and she was having severe trouble breathing. With the help of Wholeness Energetics, her breathing rapidly changed and completely normalized. She regained her energy and peace, came to a better place and seemed to be healing. Her age didn't allow her to live, but she did die happy."
---
Career & Learning
"Grasping higher math concepts is usually really challenging for me due to a learning disability, and I feel frustrated and anxious.  Immediately after my first brain-balance I noticed that understanding my algebra professor's ideas got much easier!!  I suddenly feel more positive about making it through this class."
"Before exams I get sessions to relax and clear my mind with a brain-balance.  I feel more focused and confident, and I have better recall."
"Sometimes when my child g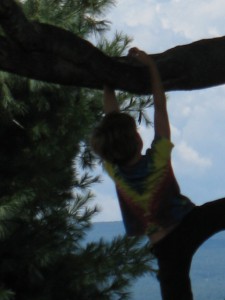 ets stressed during school, he has issues with attitude and behavior. Durga's brain balances and coaching for self-management helped him get centered and calm so he can handle stress constructively and with more ease."
Teachers
"Durga did a session for my class while I taught yoga.  The energy in my heart felt more expanded than it usually does.  I felt a cocoon surrounding me that was nourishing."
Learners
"I got to a place of deeper awareness when doing some yoga poses.  My balance was better."
"My mind was more open to letting the flow of thoughts be, and not judgmental.  I was more aware of the joy of poses, as opposed to 'Ow, I feel this pose here… this body part is out of balance'."
"I feel calmer, stronger, more peaceful and better able to tap into the essence of the chakras."
---
Success & Prosperity
"I was at wit's end with what my ex and the courts did to take away my children.  I was frustrated and doubted there was anything I could do to change the situation.  I felt weighed down and sad.  After a few sessions with Durga, the burdens lifted. I got clear on what I had to do, and began moving forward with serenity, focus and courage.  I got a new lawyer and my prayers were answered:  I am now the sole legal guardian of my children."
"We requested work to resolve a complex and stressful land dispute.  We had the results we needed in less than 24 hours."
---
Personal Growth, Life Purpose & Joy
"I feel that this Wholeness Energetics session was just what I needed to get my shit together. I feel clear and free."
"I was surprised how your careful questioning and muscle testing for verification helped me identify a core issue that has held me back from expressing my needs. I'm using that awareness to temper my reaction to thoughts and conversations that come up in my daily life in a positive way."
"In a few sessions, Durga's trauma release work and insightful, compassionate coaching efficiently helped my son overcome disabling feelings, increase his self-confidence, and act in more empowering and self-soothing ways."
"I felt conflicted about directions for my work and life.  I felt depressed and stuck. My sessions have helped me prioritize what's important, focus towards the essence of my being, and my purpose in life.  My feelings have changed in a positive way, and while I still have things holding me back to work on, my sessions have helped me identify a path I feel comfortable and happy about, so I don't feel despairing. I feel more directed and hopeful."
"I went through a severe trauma. I wept constantly.  I couldn't sleep.  I felt vulnerable and dysfunctional – unable to perform even simple tasks. I tried everything – a psychiatrist, prescription drugs, sleeping pills, psychotherapy, EMDR – and nothing worked.  My goal was to re-balance, get centered in my Divinity, heal completely, and evolve.  With Durga's coaching, energy work, and encouragement, I began extracting myself from the intensity and drama.  I relaxed and finally got good, consistent sleep. I healed my brain, mind, emotions and body.  I re-found my center, reclaimed my Divine being, and activated my will.  After two months I began setting personal and professional goals. I now feel light, calm, happy, focused, empowered and productive.  I've re-connected with friends and jumped fully back into life. I feel much better!"
"A few big changes have occurred since our Get Clear! session last week. The constipation issue has fully resolved — huge for me! Not sure of the exact feeling – if I feel better, more confident, more clear, but it's a good one. I feel "lighter". I had an incredible week for communication — 3 interactions that could have ended in broken ties all went very well and resulted in positive growth and movement for all parties involved. I also had an opportunity to explore the issue that I brought up about my mother "choosing" other people over me. It happened again this weekend, and it upset me, but I was able to let it go and enjoy myself and my children without it interfering. I truly accept her choice, which I haven't in the past. Thank you!"
"I wanted to overcome a lifelong anxiousness about not doing enough and to breathe easier — literally.  I wasn't initially interested in looking at old trauma, but Durga coached me through it in and now something really good is happening!  I'm uprooting old compulsive patterns and replacing them with healthy, productive ones."
---
Intuition, Creativity, Knowledge & Consciousness
"I worked with Durga on a condition of my physical vision.  When it comes to healing any condition, I believe we have the ability to heal ourselves, through positive attitude and divine Truth statements.  My goal was: "I realize Self, and I have clarity of spiritual vision", and we also worked with the statements, "I see with love and joy.  I now create a life I love to look at."  After the session, not only did I experience improvement in my physical vision, but I also came to see a family issue regarding caring for my elderly parents in a more positive light.  I realize now, that I do not have to control anything, not my parents, not my siblings, not even their financial security.  I can just allow them to be, and just love them all, unconditionally. I see that clearly now. What an amazing breakthrough."
"I was in a high-stakes court case.  I had to confront my abuser, testify to protect my life and the life of my daughter, and testify on behalf of my protector.  The prosecutor had a politically motivated bias and was swaying the jury with cultural prejudice.  I was being horribly portrayed in the prosecutor's attack.  To counter, I had to be on guard and mentally present to speak logically about the right details.  Having to publicly disclose traumatic details about the abuse while not having the truth be seen felt re-victimizing.  Before testifying I was put in an isolation room and gripped by anxiety and fear.   I froze.  I felt terrified to even walk up to the stand to speak, let alone stand up for myself and my truth.  I phoned Durga.  She taught me several Mindful Self-Compassion skills to create a safe space where I could take a step back, and stop the negative tapes that make me feel inadequate, self-doubting and afraid.  Her coaching gave me liberating sense of permission to be fully human, and to have that be enough of a defense. Durga helped me rest in knowing that I'd shown up with love to the best of my ability at every point in the story that led to the trial… …Most importantly, she helped me see that it was my duty to bring my story to light so that truth could prevail, and to see how that would give everyone an opportunity to heal, including me and the abuser.   I used one of the exercises she gave me to re-invigorate this vision as needed, and remember that when we come into the present moment, when we are being Love, the ego cannot creep in and tell us what we're not… …I stopped feeling overwhelmed by situational tidal waves.  I started feeling empowered to be present and act with Love. By the time I testified, I was no longer afraid.  I showed up.  I felt empowered to speak my truth from my heart.  I was resilient in the face of the prosecutor's extremely challenging cross-examination.  I held my ground and used the fuel of my anger to repel the attack, and was not derailed by fake punches… …People told me later that the energy of what I brought to light changed the energy of everyone in the courtroom. It also changed the focus of the whole trial to where it belonged — from the defendant to the abuser. A unanimous jury was required for a verdict. Because of the truth I spoke, the jury ended up split with phenomenal results: the whole ordeal ended in a mis-trial! …Durga was totally focused and present. Her compassion opened a space for creating a new and uplifting reality for myself, where I could completely re-frame the pain and drama and aim to uplift everyone in it… …I'm amazed at what just happened.  I feel so blessed.  This whole experience makes me want to align with the Divine power of my heart's truth always!"
---
Relationship & Love - Inner & Outer Connection
"Thank you for for the time you spent and the Wholeness Energetics work you did with me, to help me prepare for a family gathering.  I had been anticipating the gathering with anxiety and doubt, both about what others would bring, but even more, about my own inner tightness and inability to move beyond past hurts.  The work we did helped me to bring exactly what I needed to the gathering:  a calm center, a willingness to be with whatever happened, a sense of being part of a greater whole, and most importantly, an open heart.  The gathering turned out to be amazing. I left it feeling truly connected to relatives from whom I had been distant for several years, and the goodness from that time continues to ripple through my life.  I'm very grateful!"
"The Mindful Self-compassion exercise Durga gave me is a healing tool that I feel is accessible to the average person's mind – like a spiritual highway to health.  It's a simple but very powerful form of affirmation.  It's effective because it's so simple and I believe it.  The moment I place my hand over my heart and hug myself, I get it: it viscerally turns me on to the affirmation…and I get the signal to breathe and be kind to myself. It's so powerful to just touch the heart chakra – a touchstone to the soul.  I remember that I'm alive, a human being, not just a crazy triggered talking head; I get out of my head and into my humanness and heart.  I am so grateful!"
"I wasn't being true to myself in the context of my relationship with my partner. I was suppressing my needs in order to please her. Things were tense for us because I didn't feel free. I felt angry.  After the session work and incorporating ideas from the session work into my daily routine, I've been able to acknowledge what I've known for a long time:  that I was letting my partner dictate what was important, priorities for me, my life, and us.  Now I'm recognizing my validity. The validity of my feelings.  That my interests, values and agenda for my life are as important as my partner's are for hers.  I'm trying to achieve equilibrium with my partner where my needs will be met, and acknowledging my own needs by more strongly stating my position. I'm looking at whether this relationship can really support me in where I want to go.  I feel more empowered and resilient."
"I had an amazing experience that helped me release emotional pain related to not being held by my mother as a child.  Durga did energy work and guided me through a visualization, and I relaxed completely.  I felt like I was being cradled and nurtured by an ocean of calm. It was very healing."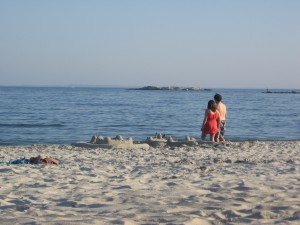 "I was responding with anger towards my partner.  It had reached a culminating point after months of distress. Durga taught me a Mindful Self-compassion practice.  We both began to work with it.  I carry it with me and practice it everyday.  It's been an absolute cure! It calms me, reassures me that all is okay, that I am okay, and that I am worthy of my own respect.  I have better self esteem and love for myself and for the relationship, and the relationship feels better balanced, with a significant reduction in ego and power struggles and more balance among the I, You and We in relating.  Our personal exchanges feel more valuable:  when my partner knows I'm practicing, she understands that I'm standing strongly in my heart, honoring myself and not acting in a way that is mean-spirited – she's learning to respect me for who I am and I'm learning to ask for that."
"An acquaintance wanted more of a relationship than I did. We worked with the stress of her energetic presence in my aura. She immediately stopped contacting me. It's been two months and I've not heard from her at all.  I never had to say a word to her!"