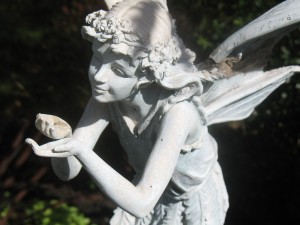 At Quantum Breakthroughs, we teach you how to heal your self and your life using advanced energy techniques that reveal what's blocking your health and fulfillment. Relax deeply with sessions that nourish the body and nurture the soul. These sessions may be used for any issue, including physical issues that have not responded to other methods and may benefit from exploring the body-mind connection. All sessions offer empowering techniques to extend the benefits of your sessions and sustain your progress between sessions.  To familiarize with how we work, see Part 1 and Part 2 of our approach and tools & techniques.
---
Get Clear 90 minutes / find and start clearing what's blocking your well-being / S.C.I.O. biofeedback & coaching
Session Description
Everyone's stress risk profile is different. The steps you take to restore calm and ease are best determined from your personal stress risk profile. Bring hidden and top priority stressors to light. Use this awareness to start de-stressing your system and increase the flow of life force through your energy channels and cellular matrix. Then your body can heal itself as it was designed to do. And your spirit can shine through and guide you to solutions that help you feel, create, and be your best.
– Get feedback on hidden and top-priority stressors
– Clear blockages from the energy field and cellular matrix
– Renew wellbeing, inspiration and ease
– Set feedback-based goals and clarify next steps
Repeat Get Clear every few months to keep up-to-date on what's stressing you out and what you can do to maximize your progress.
---
Relax & Energize  90 minutes / restore ease and vitality / S.C.I.O. biofeedback & coaching
Session Description
The human system is equipped with amazing natural capacities to relax, detoxify, repair and heal itself. But when stress gets in the way, it can do more than disrupt the physical workings of the body.  It can also de-calibrate and congest the body's sensitive bio-electrical energy system. This blocks access to the energy, guidance and focus you need to heal your body, function well, feel positive and accomplish your goals.  Make the subtle bio-energetic adjustments you need for powerful outcomes. De-stress and harmonize body, mind and spirit for optimal cellular vitality.  Relax into pure being, the source of all healing, transformation and bliss.
– Embrace stress and pain with compassion
– Root out multi-dimensional blockages
– Deeply relax and revitalize
– Mobilize energy to heal, manifest and evolve
Draws from the logic of the Stress Reactivity Model. 
---
Sweep & Refresh 45 minutes / clear toxic irritants / ionCleanse® foot bath & coaching
Session Description
We're immersed in history's most draining level of toxic stress due to ingesting toxins in the air, water and food.  Acidic waste disturbs the body's delicate acid-alkaline balance, increases risk of dysfunction, and leads to loss of vitality. A healthy pH requires reducing the acidity of toxic stress by alkalizing the body. But alkalizing is near impossible in today's toxic world, unless we walk daily on the beach. Ions in nature have many positive effects — like the relaxation, alertness, and restful sleep you experience from being near the ocean. Ions absorbed and breathed into your body create a neutralizing, sweeping effect. The refreshing effects of ionCleanse® can be even more potent, because your feet directly contact ions manufactured in the water.
– Release the stress, tension and pain of toxic irritants
– Counteract factors that can lead to degeneration and premature aging
– Promote relaxation, clarity and lightness of being
– Schedule after other sessions to efficiently and conveniently offload
Draws from the logic of the Toxic Stress Model and from the work of Dr. Theodore Baroody, author of Alkalize or Die 1)Baroody, Theodore, Alkalize or Die: Superior Health through Proper Acid-Alkaline Balance. Waynesville, NC: Holographic Health Press, 1991. Print..
---
Make Way to Glow  90 minutes / purify body and mind / S.C.I.O. biofeedback, ionCleanse® foot bath & coaching
Session Description
Stuck toxins can clog you up and bog you down. Get feedback on areas of acute toxic stress, tension and pain. Relax and bring compassionate awareness to what's dimming your light. Direct your energy into clearing your channels of elimination to unclog your system. Get your whole bio-energetic system working to raise your cellular vitality, eliminate more efficiently, halt buildup, and even reverse conditions. Purify the body to clear the mind. Make way for a glowing, healthier, happier you.
– Get feedback on top-priority areas of toxic stress and pain
– Activate innate defense and resistance capacities
– Counteract factors that can lead to to degeneration and premature aging
– Promote the calm and radiance of well-being
Draws from the logic of the Toxic Stress Model. 
---
Tune Up Your Brain  90 minutes / be and perform your best / S.C.I.O. biofeedback & coaching
Session Description
The brain is an amazing resource for happiness, healing, relationships and success. But when stress blocks the electrical communication signals between neurons, brainwaves can end up in non-optimal proportions, disorderly and unsynchronized. For the vitality, drive and results you want, gear up your brainwaves and coordinate your hemispheres. Counteract stress factors in the aging brain. Activate memory circuits to boost recall. Stimulate the production of natural opiate-like, pain-reducing, feel-good endorphins. Prepare the mind so it's programmable for high-level performance — clear, alert, focused, insightful, resilient and creative. Bring your total brain power on board. Go the distance.
– Increase natural mood-enhancing, anti-aging, anti-oxidant, immune-boosting endorphins
– Speed recovery from trauma, injury, illness and jet lag
– Prepare for the challenges of learning, training, tests, projects, teamwork, competition
– Regard self and others with non-judgment and empathy
Brainwave training corrects many forms of brain stress. 
---
Consciously Create  2-part session (120 minutes each) / transform energy into matter / S.C.I.O. biofeedback & coaching
Session Description
According to Quantum Physics, attention + intention = creation. What you focus on becomes real.  But, blockages in your energy field can steal the fuel and focus you need to create the highest and best experiences. They can also unconsciously attract situations that are needlessly stressful and painfully derailing. Come to terms with what's tripping you up and pulling you off-course. Use this awareness to consciously re-direct your attention and energy into setting goals. Create space for your whole self to come into play and make subtle adjustments that powerfully respond to your intentions. Make the way wide. Greet the road that rises up to meet you. Stroll into the field of infinite possibility.
– Set goals and consciously aim the mind
– Rapidly overcome blockages
– Center in unwavering clarity and confidence
– Magnetize the ideal particles for your new reality
---
Return to Wholeness 90 minutes / experience your wholeness / Wholeness Energetics™ (W.E.) & coaching
Session Description
We know how to master our lives and heal our bodies. The body is the visible part of the human energy field, but perceiving it as solid makes us feel vulnerable and in need of protection. When we understand that all things are energy, we can unlock the capacity to heal our bodies and lives. Set goals. Get feedback on subconscious bio-energetic blockages. Use your new awareness and intuition to make choices that activate transformation. Come home to your true self. Witness the shifts.
– Bring root causes to light and clear them
– Relax and revitalize
– Center in the true self
– Set goals and clarify best next steps
"I feel that this session was just what I needed to get my shit together.  I feel clear and free." ~ client
---
Wholeness Plus 105 minutes / boosted re-set and launch / Wholeness Energetics™, S.C.I.O. software & coaching
Session Description
Combining the S.C.I.O. software (Scientific Consciousness Interface Operation) with Wholeness Energetics™ provides additional bio-energetic feedback for the deepest clearing of multi-dimensional stressors. Use this dynamic duo to powerfully clear blockages, relax, re-set, replenish and re-program. Accelerate the journey to health and fulfillment. And hang on to your hat.
– Deeply relax and re-fuel
– Comprehensively clear blockages
– Bring body, mind and spirit into optimal alchemy
– Mobilize energy to heal, manifest and evolve
---
disclaimer
:
Quantum Breakthroughs does not diagnose, treat, cure or prevent any medical or psychological illness, disease, disorder or condition. All information and services on this site are intended solely for consciousness empowerment to de-stress the body-mind-spirit system for evolutionary advancement.